How to Organize a House Renovation
The Spruce | By: Lee Wallender
Home renovation is complex and difficult, especially when renovating an entire home. Whole-home renovations can upset your life, strain relationships, and tax your budget. But this is balanced out by the prospect of significantly increased resale value, more and better living space, and a gorgeous home that you'll enjoy living in.
It's important to understand what you're getting into when you choose a whole home renovation. A look at the elements and the basic flow of a major home renovation will give you a sense of what's involved and help you effectively plan the project.
Design and Plan
Whether it's a sketch on a piece of paper or a complete set of architectural plans, start with an overall sense of your goals and how you'll meet them. It's always best to correct mistakes in the planning stage, long before the remodel takes physical form.
You may want to take on some of the jobs by yourself. Draw up a basic list of do-it-yourself projects and projects you want professionals to do vs. those that you think you may want to handle. Search for contractors and subcontractors. Usually, these are electricians, plumbers, structural carpenters, and foundation companies—the majority of the work.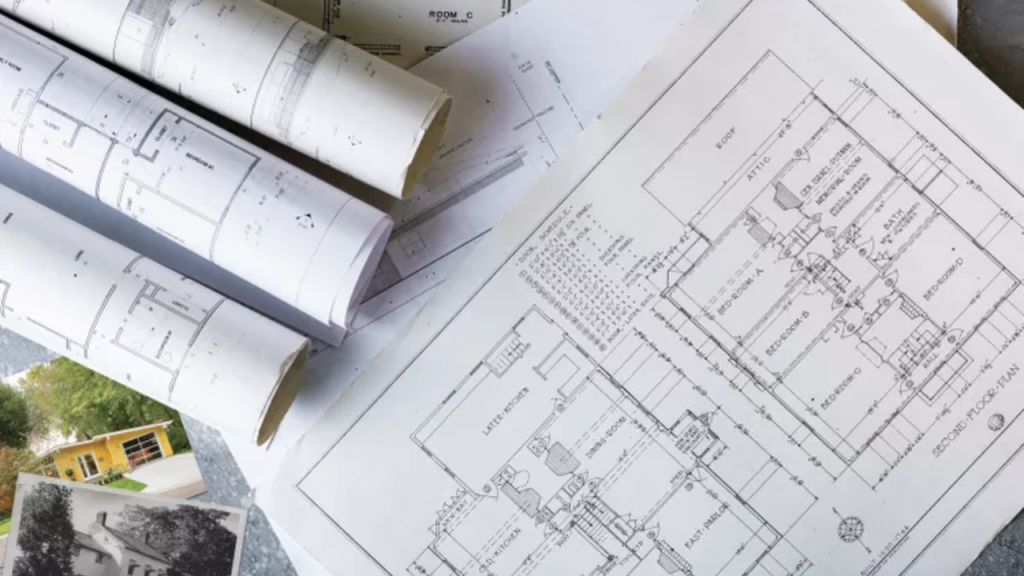 Preliminary Projects
You may not be able to start the home renovation until other projects have first been completed. All are large projects that must be done first because subsequent projects are impacted by them.
Foundation and structure: Address the foundation and any structural problems. Secure the foundation and make major foundation repairs to areas such as weakened walls, joists, and carrying beams.
Roofing: Repair or replace the roof to protect the work below.
Siding: Fix or replace the siding. If the siding is so damaged that it will allow water infiltration, repair or replace the siding. If not seriously damaged, leave it for later.
Windows: Fix or replace any windows that are so damaged that they might leak water to the inside. If not seriously damaged, leave the window repair or replacement for later in the process.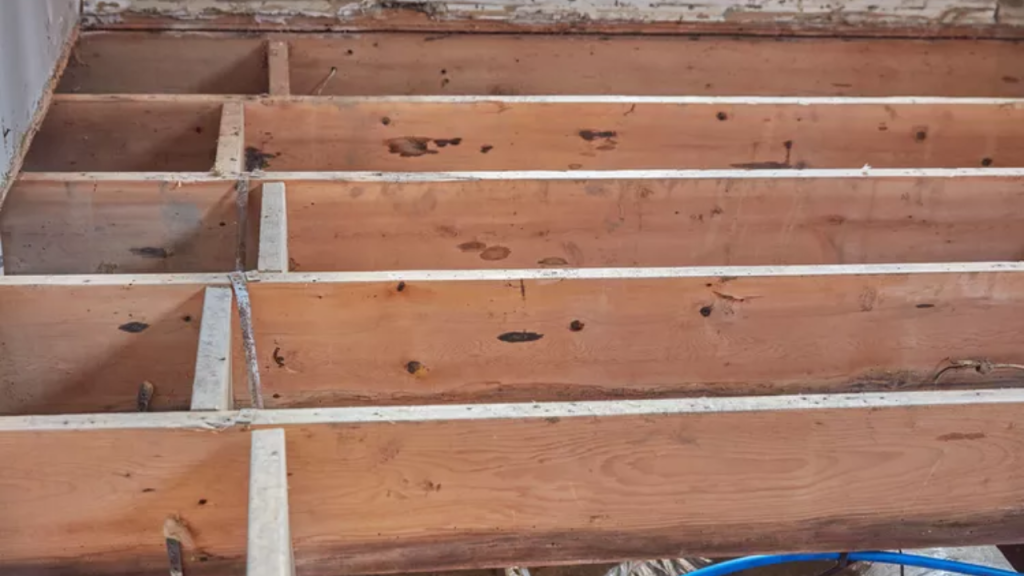 Funding
Make sure that you have funding for your renovation. Single-room or smaller projects like remodeling a small bathroom or kitchen, painting, flooring, or even building a small room addition can conceivably be funded with cash. Whole-home renovations are so large, expensive, and lengthy that outside funding is usually necessary.
Unsecured home improvement loans typically have a $50,000 to $100,000 lending limit. These loans tend to close quickly for qualified borrowers but have higher interest rates than secured loans.HELOCs, or home equity lines of credit, are secured loans that use your home's equity as security, and they usually have lower interest rates than personal, unsecured loans.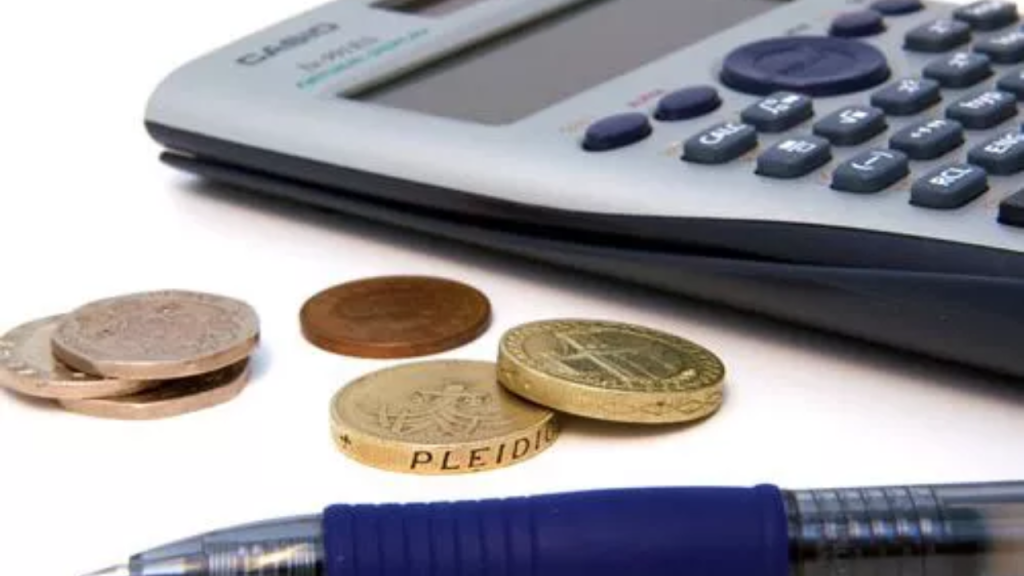 Permits
Apply for permits for the jobs you want to do on your own (if necessary). If you're hiring a contractor, they will likely handle the permits for you, plus they will meet with inspectors during the process. If you apply for your own permits, you'll need to handle all arrangement by yourself: application, inspections, and finalling out the permits (taking them to completion).
Demolition
You will demolish and dispose of sections of the house that will be replaced by later projects. This is a huge undertaking that many homeowners overlook until the project begins. Rent a large container for waste. Carefully demolish all or some of the areas of the house that will be renovated. Demolish as much as possible if you will not be living in the house.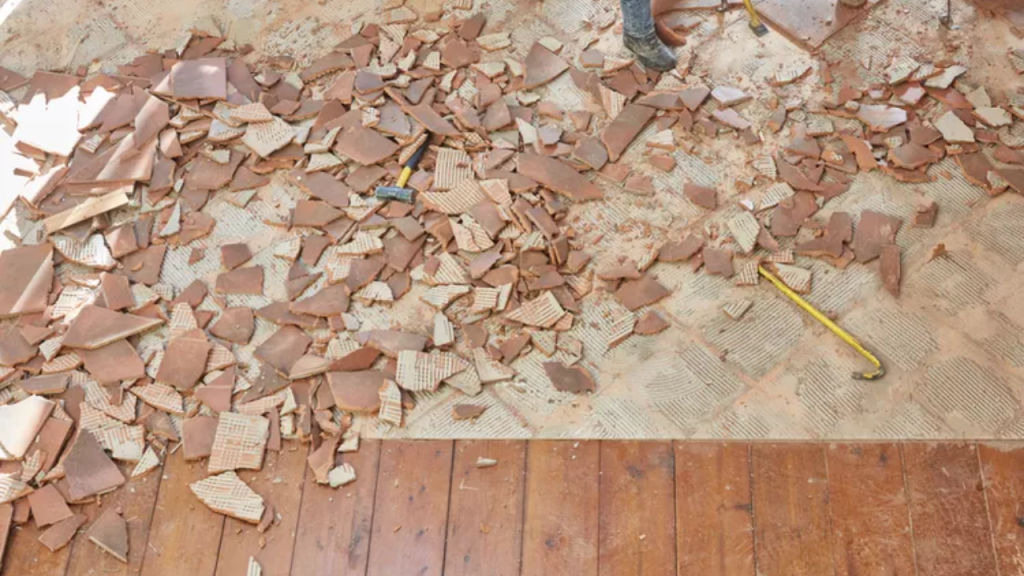 Structural Carpentry
Carpentry that is in support of other work is known as structural carpentry. This can include moving walls, constructing new walls, adding beams to support a greater weight upstairs, adding new doors (or removing existing doors), adding framing for new construction windows, or significantly enlarging the window openings.
Many of these projects can be undertaken by an enterprising DIYer, but some projects, such as enlarging window openings, might call for a contractor's expertise.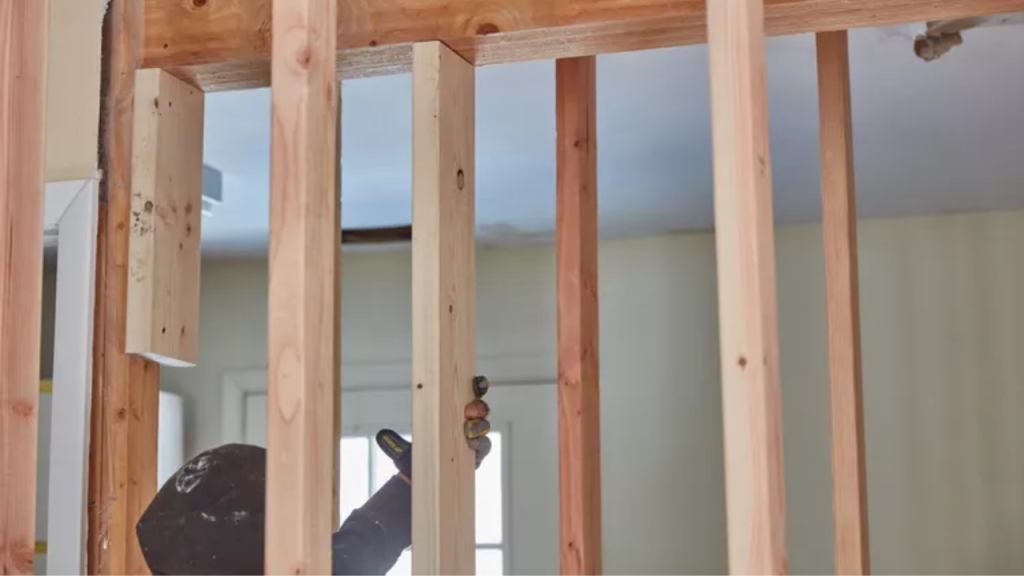 HVAC, Electrical, and Plumbing
HVAC, electrical, and plumbing are vital services that need to be installed when the walls and ceiling are open. Open walls and ceilings make it easier for the HVAC company to install ductwork for central heating and air conditioning and for electricians and plumbers to run new electrical and plumbing systems.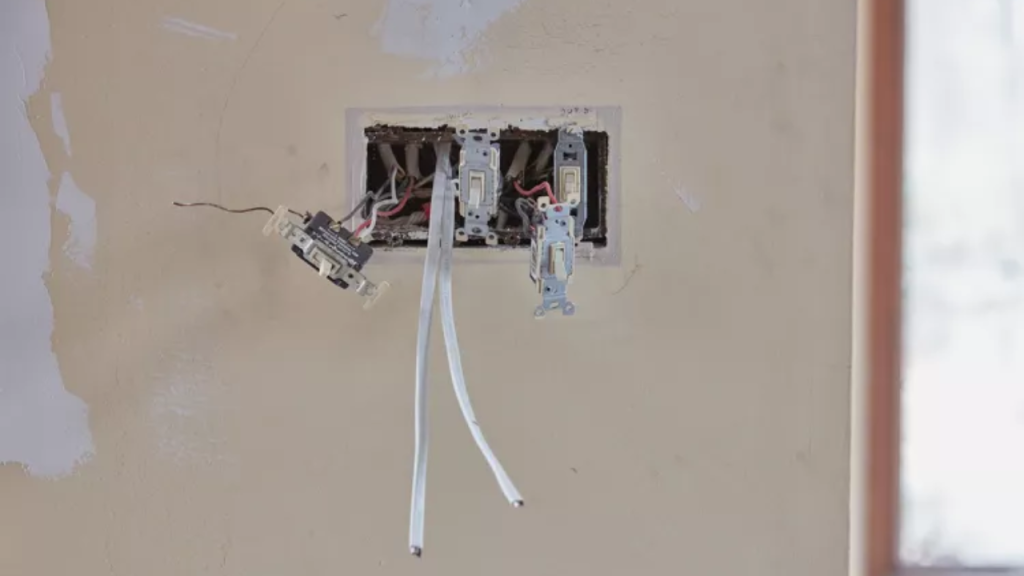 Window Installation
Window installation, whether whole-house or partial, almost always plays into a home remodel project. Installing new-construction or replacement windows is usually best done by professionals.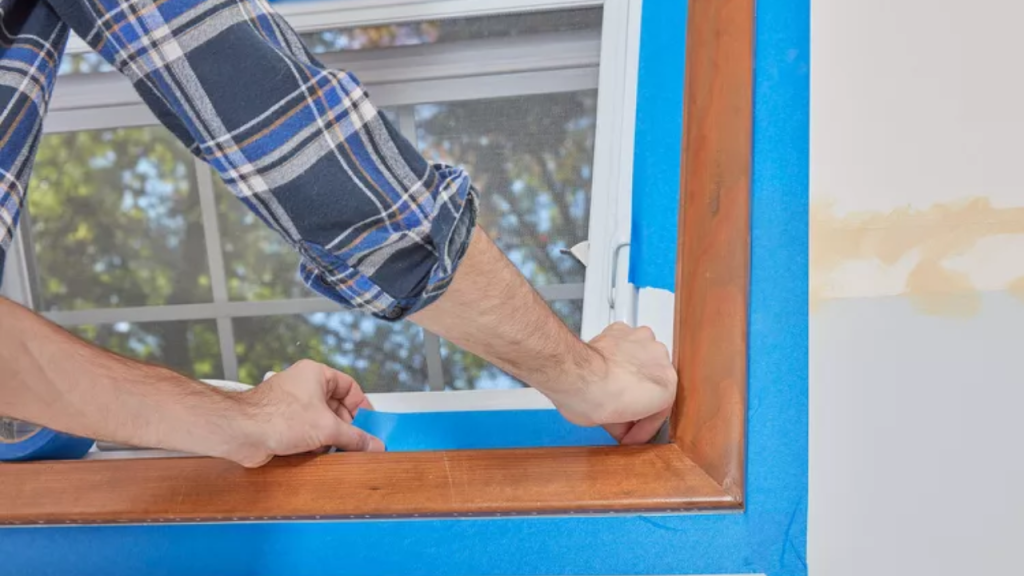 Insulation and Drywall
Before the drywall goes up, the insulation must go in. Look at the options for insulation, and plan to use different types for different areas of the house. You'll need it in the walls and attic, and you might be able to do all of it yourself.
The walls will be covered with drywall, a multi-step process that involves hanging, mudding, and sanding the drywall. Repeat the mudding/sanding process until the surface is smooth and seamless. Usually, you'll only need to come back once. Applying too much drywall mud, too little, or laying it down sloppily means multiple muddings and sandings.
Fine Carpentry
Next comes the carpentry that is not supportive: baseboards, molding, trim around windows and doors, and built-in elements, such as bookcases or breakfast nooks. Fine carpentry gives your house that finished touch.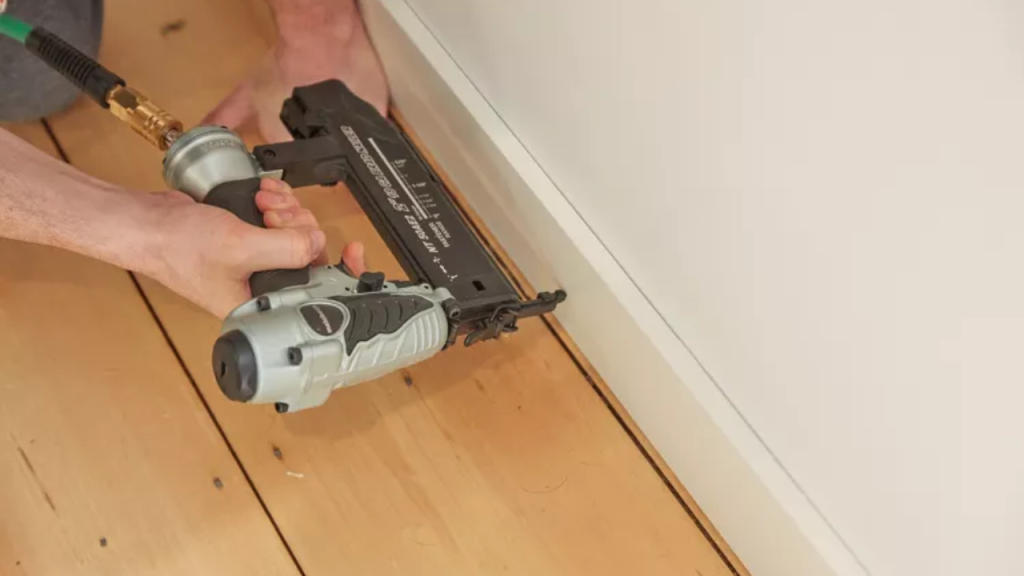 Paint
Nearing the end of the project, it's time to paint the walls or add wallpaper. Many homeowners can handle the work of painting interior walls, hanging wallpaper, painting molding and trim, or staining and sealing trim. All of these detail-oriented surface finishes should be some of the last items you do indoors.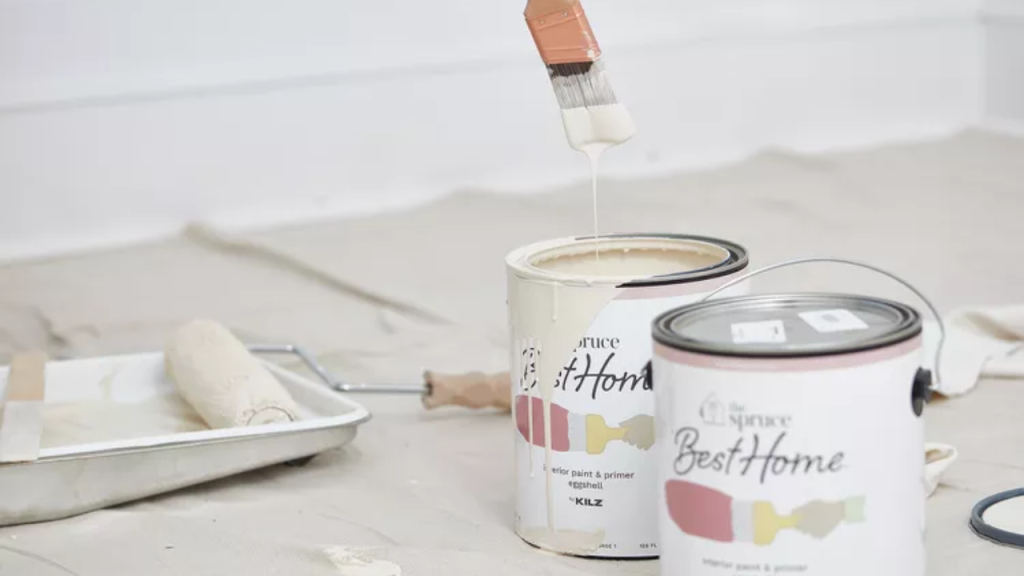 Floor Installation
Install floor covering in the house. Choose laminate, solid hardwood, engineered wood, or carpet for various living and bedroom areas and vinyl, tile, or marble for bathrooms and kitchens. No matter what you choose, plan to install the flooring as late as possible in the renovation process. This will save your flooring surface from significant damage.
Exterior Work
Work on the exterior of the house. Install gutters and siding. Consider external renovations that might be connected to the house, such as adding a front porch or sunroom, or adding a detached garage or swimming pool.